Monsters & Midways #1 | Preview
Monsters, Wizards, Barbarians, & Heavy Metal set in Chicago of 1976!
Writer(s) - Chuck Satterlee (@ComicsChuck) & Nick Goodwin (@MonstersComix)
Illustrator - Jeremy Megert (@JeremyMegertArt)
Colorist - Nicholas Michael (@NicholasBurgdo3)
Letterer - Tom Orzewchowski
Publisher - Band of Bards (@bandofbards)


"A heavy metal guitarist in 1970s Chicago hasn't made the big time with his songs of magic, wizards & elves. Let's see how he does with the real thing. High-stakes action & adventure set to the tune of classic heavy metal and the best of pulp sci-fi/fantasy."

In the series, magic is real and wizards have always protected a blissfully ignorant human population from dark magic. But now a group of pissed-off elves, a barbarian named Dave, his cocky magic weapon maker, and a wizard with horrible people skills need to stop an evil wizard from mixing nuclear energy with that terrible dark magic.


Below are some interiors from Monsters & Midways #1, you can preorder this book before and make sure it's in your pull box here.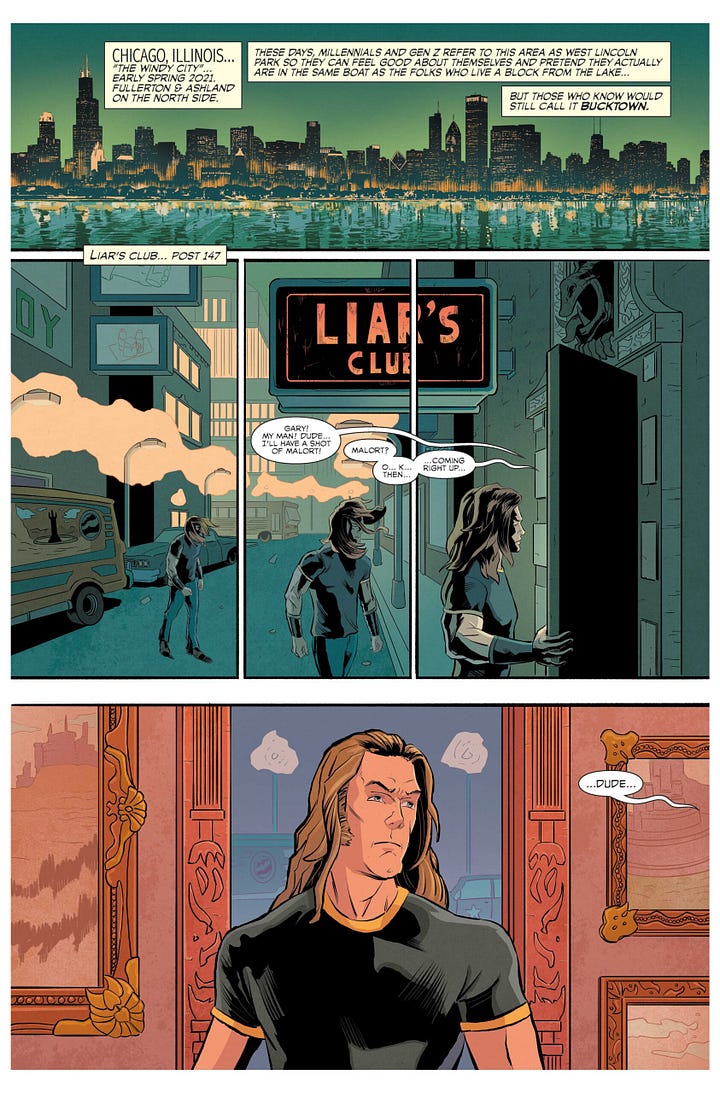 ---
Monsters & Midways #1 will be dropping in March 2023.
Thanks for reading Keeping it Geekly's Substack! Subscribe for free to receive new posts and support my work.