Kaijus & Cowboys Issue #1 | Preview
East meets West in a battle between massive kaiju monsters and the robot cowboy that hunts them.
Writer - Matthew Blair (@mblair112)
Artist - Frankie B. Washington (@frankiebwash)
Letterer - Mike Stock (@sheriffstocky)
"On an alien world that is being settled by a group of robots. Unfortunately for the robots, the planet is infested with giant kaiju monsters that constantly rampage through the settlement towns and destroy everything they can find.
Enter the Hunter, one of many specially designed robots that are programmed to fight and kill the biggest, meanest kaiju on the planet."

Frankie and Matt will be launching a crowdfunding campaign for Kaijus & Cowboys #2 April 17th, 2023. Below we have its cover and an interior page!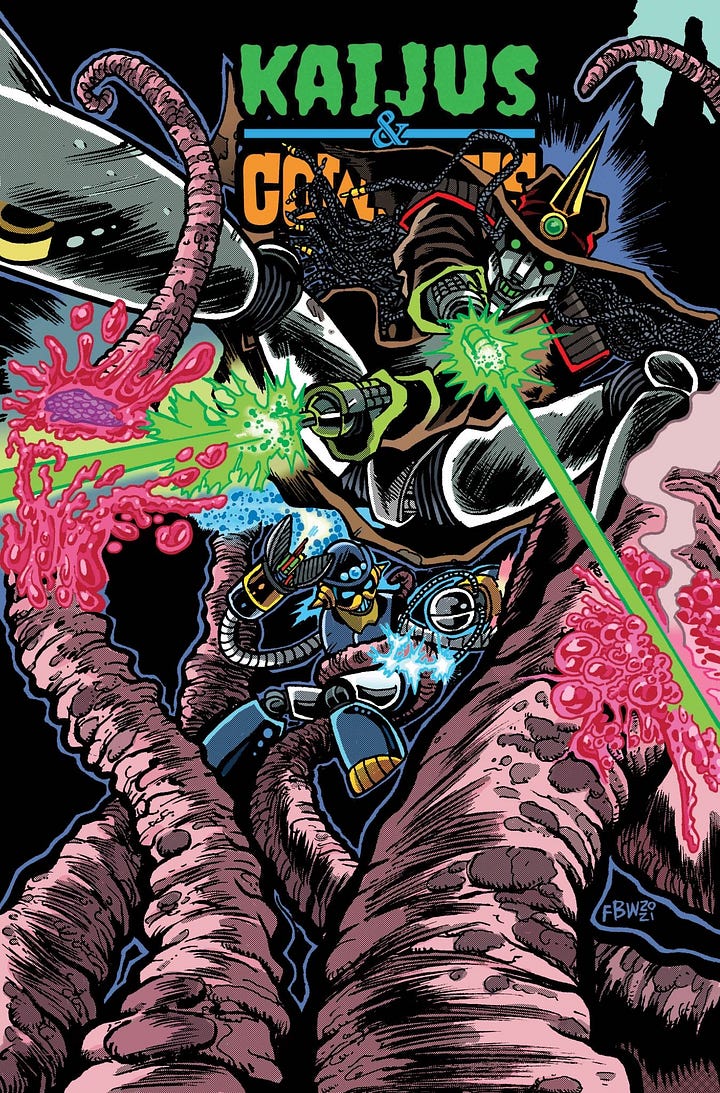 ---

Stay up to date with Frankie and Matt's latest news by following their official Twitter page for Kaijus & Cowboys here!
Thanks for reading Keeping it Geekly's Substack! Subscribe for free to receive new posts and support my work.