ISAI: A Dauntless Story | Preview
A catastrophic experiment leaves young scientists with unnatural side effects and devastating grief.
Writer - Marcus Jimenez (@Martacuss)
Artist/Letterer - Heitor Amatsu (@Heitoramatsuart)
Editor - Mark O. Stack (@MarkOStack)
Publisher - Dauntless Stories (@DauntlesStories)

ISAI: Book One is a sci-fi American shōnen manga from the creator of The Whole World Blind and Deadly Living.

This 40-page one-shot tells the story of three young scientists who are trying to change the world for the better, but when their experiment turns into a catastrophe, they are left with unimaginable grief and unnatural abilities.

Think the dark twists and turns of Chronicle meets the emotional and scientific aspects of The Fantastic Four inside a futuristic shōnen world. We aim to combine the kinetic, emotional storytelling of manga with our western influences.
At its core, ISAI is about grief and change and what happens when you give two individuals struggling to come to terms with loss, immeasurable powers. Who do they become in the wake of such a drastic change?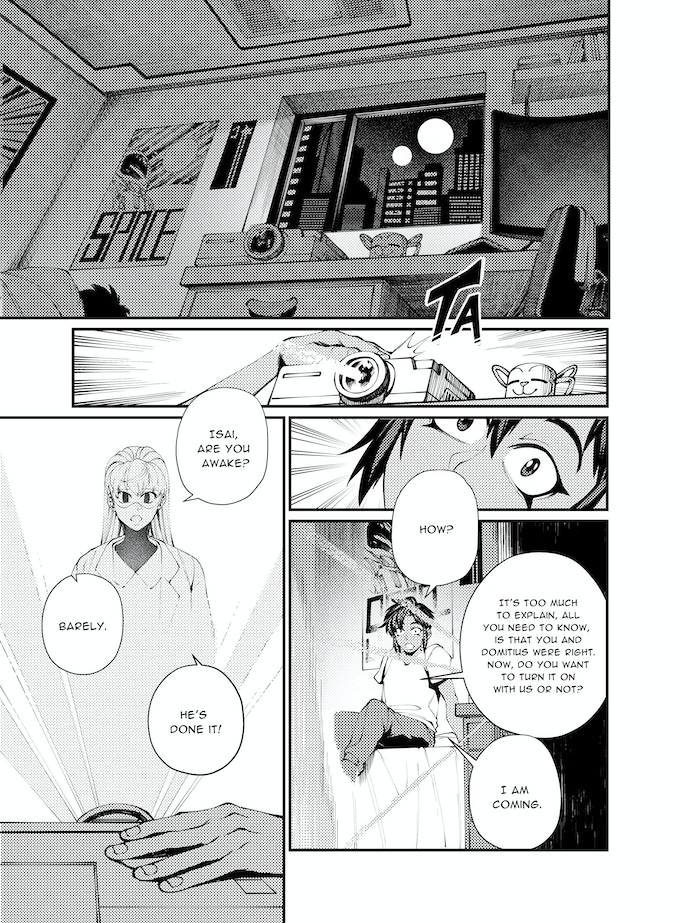 PUBLISHING THE BOLDEST STORIES IN FANTASY, SCI-FI, AND MORE
BY SOME OF THE MOST FEARLESS CREATORS IN THE INDUSTRY.
BE BRAVE. BE BOLD. BE DAUNTLESS.


---
Thanks for reading Keeping it Geekly's Substack! Subscribe for free to receive new posts and support my work.