GlobalComix Town Hall - January Update
Recapping 2022 + much more!

GlobalComix will be hosting its 3rd Town Hall meeting on January 18th at 7 PM EST, which you can attend LIVE if you are on Twitter!

I will be joining them to help host the discussion, which will start with a 2022 recap and then lead into an open floor discussion about their marketing tips & tricks series. We will be learning more about Eric Tapper, Head of BizDev, and his role within the company. Infomation about a possible BizDev or Partnerships plus changes happening in the industry are expected to be larger topics we will be covering!

Below you can find the last 2 Town Halls that GlobalComix has hosted!
---
November's Town Hall

Key Points
Gamal Hennessy's insight on AI copyright

GlobalComix App

Site improvements

Open Discussion
AI has been a topic of concern for many creators in the comics community, and artists as a whole. Later today during our November town hall, we would like to start a conversation with the community about how we can best approach policies surrounding AI-assisted comics creation.
We've already put in place the first step in this process; which is being able to identify (internally at first) series/releases that have been generated using AI tools. We will also continue to implement policy and features/changes based on ongoing discussions with the community.

We firmly believe that this is bigger than just GlobalComix, and we want to ensure that creators' intellectual property rights are respected.
You can find more from their Agenda Update here





October's Town Hall -





Key Points
SourcePoint Press x Global Comix Print on Demand

Update on the GlobalComix App

An insider look at some internal development and design for the upcoming GlobalComix App that was shared during the discussion!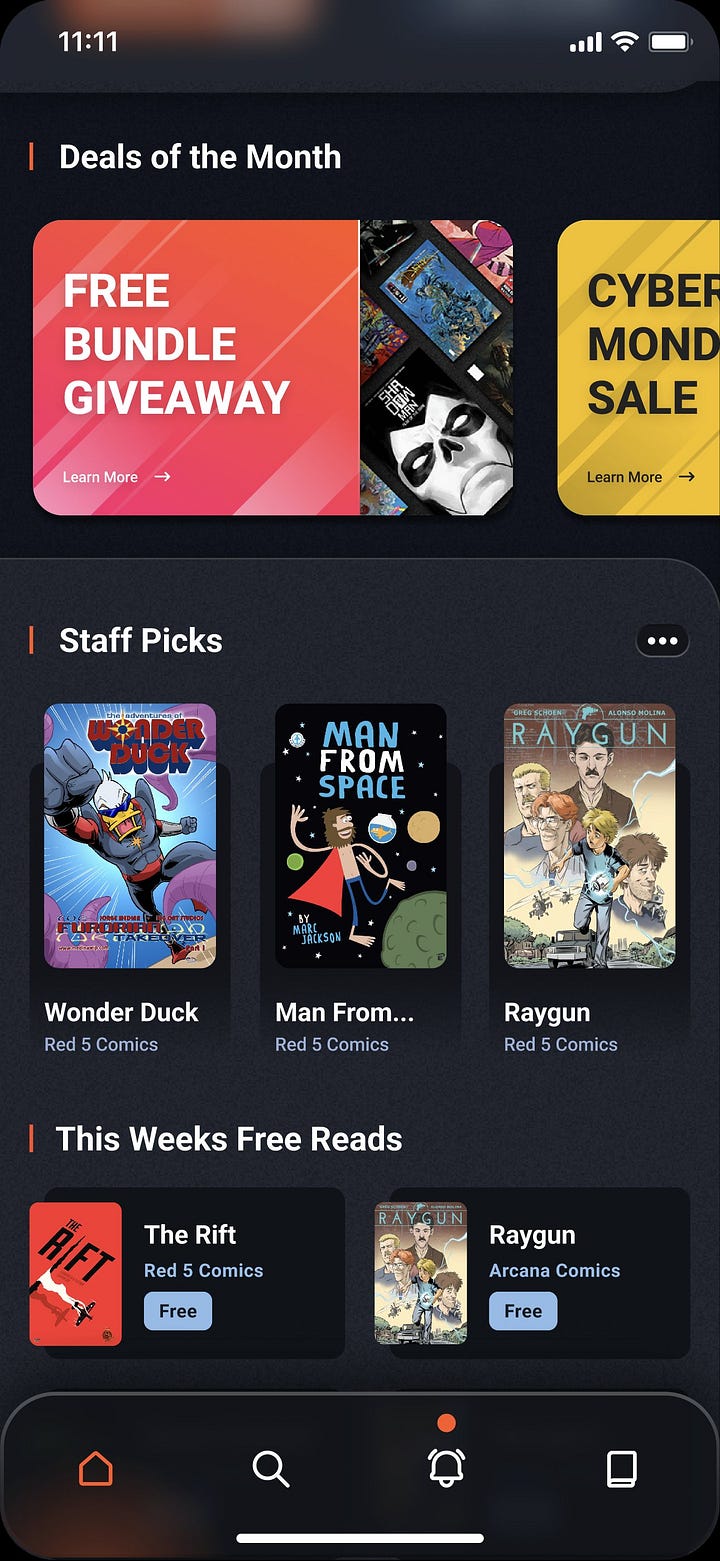 Thanks for reading Keeping it Geekly's Substack! Subscribe for free to receive new posts and support my work.